Join us at a regional Train the Trainer workshop and learn how you can use In Step with the Master Teacher to train new children's workers.
The Train the Trainer course will equip you to launch a new teacher training ministry or to develop an existing training ministry. During the three-day Train the Trainer, you will…
Observe actual training sessions from In Step with the Master Teacher.
Learn how to prepare and present teacher training workshops using In Step with the Master Teacher.
Plan how to provide follow-up support to a group of teachers.
Practice presenting an In Step with the Master Teacher training session.
All trainees who complete course requirements will be awarded a Certificate of Completion for Train the Trainer. Train the Trainer graduates will also be eligible to purchase the ISMT training curriculum at a significant discount.
Sample Training Schedule
A traditional Train the Trainer workshop will be held over three consecutive days but scheduling may vary by region. Below is a typical training schedule: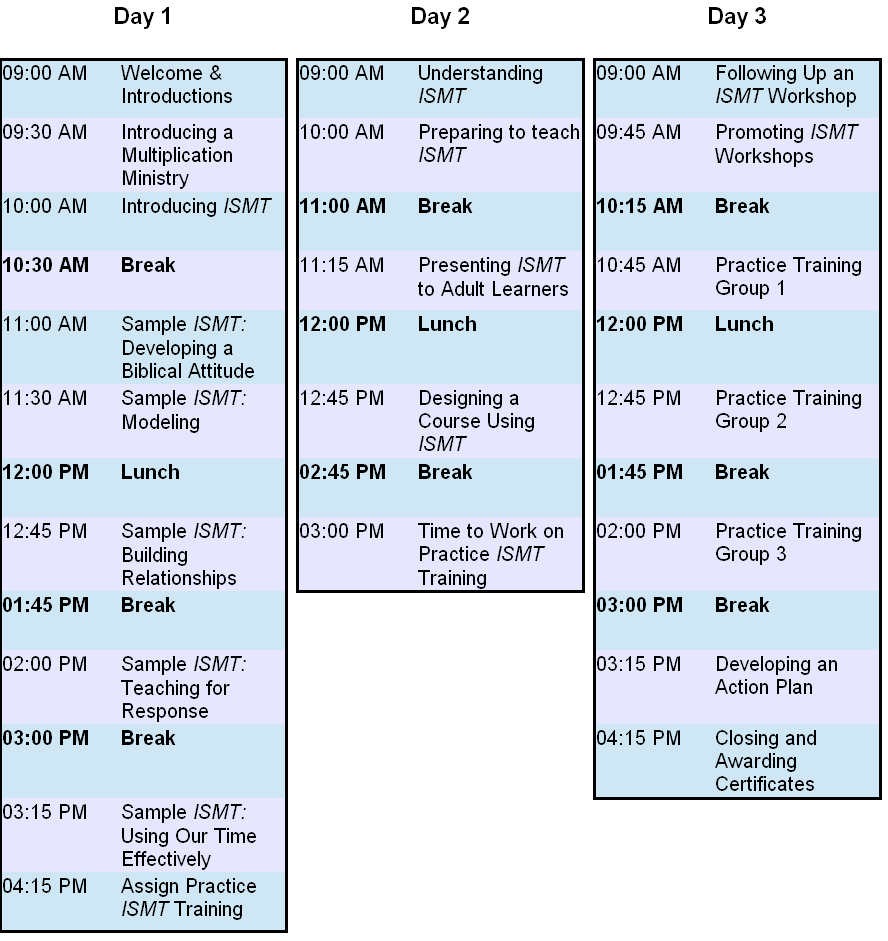 Interested in Training?
If you're interested in attending or hosting a Train the Trainer event, please contact us to schedule an ISMT training.